Laundry Service
Our address:
Plot No 16/62, U Block, Gurugram, HR, 122010
Call us:
+91-9559-667-889
Work Time:
Mon-Fri: 7:00am – 10:00pm
Sat-Sun: 6:00am - 12:00pm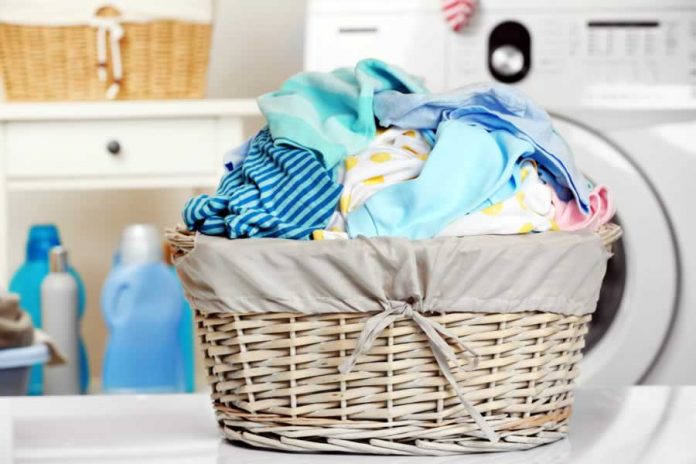 Our laundry service includes a wash, fold and pressat it's basic stage. We offer the best wash and fold laundry service at the ease of your fingertips.
LaundryHome can treat all kinds of garments with different laundry services. Our basic laundry service includes a wash, destaining and folding.
LaundryHome use excellently formulated products on your garments to clean them without harming them at all.
Our laundry services are the best in Gurugram as we cater your laundry requirements individually as well. We have special cleaners and optimised temperature of water and heat for them individually. Being said this, you do not have to worry a bit about your clothes. Your suede and leather are specially treated by our experts.
A dirty stain on that crisp white shirt can surely spoil your mood or even an important meeting. We, at LaundryHome have stain removal services to get rid of those hideous stains. We make sure that the dirt is removed along with this with our special formulated to work on the wordt of the stains without harming the delicate fabric of your clothes, we also use natural anti bacterial to make sure that your clothes are free from germs too. LaundryHome have various landry options that suit your package and convenience. You are free to pick one of those from our LaundryHome application.
Our laundry services suit your requirements as well as affordability.
Our Motto is to deliver the best of laundry services to you at your maximum possible convenience and affordability.
LaundryHome take customised laundry requests as well.
LaundryHome treat your clothes with care at every step of the laundry process, from wash, fold and iron.
What makes us stand out amongst all the other laundry services in Gurugram and makes us the best is that we use high-quality natural products throughout the laundry process.
LaundryHome separate different kinds of fabrics from each other before they go for the washing and iron process as different kinds of fabric have different requirements. We also provide destaining. Some tough stains can ruin your clothes, but, at LaundryHome we destain the toughest of the stains with ease and without harming the fabric.

All our products are chlorine-free. We use free and clear bleach for whites. We use custom detergent, an in-wash detergent booster (more CLEANING POWER) and downy fabric softener, free and clear dryer sheets.
We sort your laundry by color before washing: dark with darks, light with lights.
We use a delicate wash. We wash darks in cold water. We wash whites in hot/warm water to brighten the fabric and clean stains better. We dry all clothes in low/medium heat. Your clean laundry is then professional folded.
If you have special instructions, please write on your order.
To help save the environment, we use reusable laundry bags for our pickup and delivery service.
LAUNDRAY SERVICE
5 Shirts On Hanger
₹ 70.00
20 Shirts @ ₹ 20
₹ 400.00
5 Shirts Wash & Fold
₹ 60.00